openNMS
The OpenNMS platform is an award-winning, enterprise-grade network and system management application platform built on a true open source model with zero licensing cost.
AETHIS and the OpenNMS Group offer support, training, custom development and consulting on the OpenNMS platform.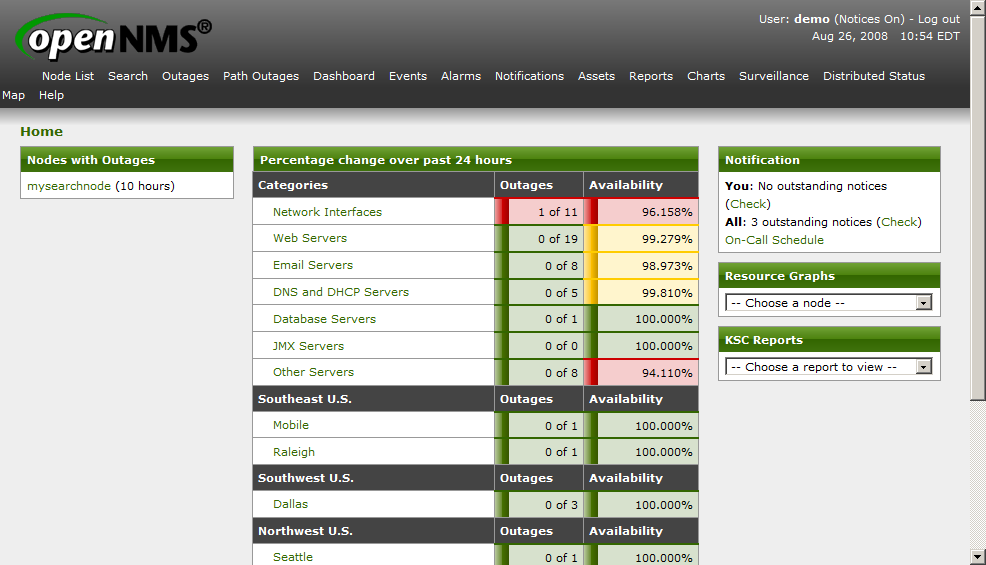 The OpenNMS solution delivers performance, scalability, flexibility and total cost of ownership that are consistently better than equivalent systems from HP, IBM and other premium vendors.